Patient Education Center for Kids Dentist in Aurora
FAQ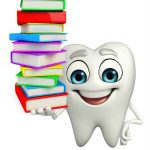 Question 1 : How do I prepare my child for the first visit?
The first visits to the dentist may be the most important in your child's life so we ask that you help by reinforcing our role as a "tooth doctor" who works to keep teeth healthy and happy. Be relaxed and at ease with your child. They will sense any anxiety on your part. Tell your child that we will "count" and "take pictures" of his teeth, and then talk afterwards about it. Don't over do it!
Avoid using words that may create fear in your child such as "hurt, shot, drill, X-ray, or needle". It is best not to relate any negative experiences you may have had as a child, and don't let other people tell your child stories that may provoke fear.
We are specially trained to handle children and know how to make the experience pleasant. Rest assured we will treat your child as gently as we would treat our own.
We will explain each procedure to your child before we do it in easy understandable terms. Remember, we are a pediatric dental office, and children are our only patients.
Question 2 : What happens at the first visit?
At this first visit, we will answer any questions you may have and do a comprehensive examination of your child's mouth. This will include evaluating the supporting structures and the teeth themselves. Your child's bite (occlusion) will also be evaluated. Usually, we clean a child's teeth at this first visit, apply a topical fluoride and take X-rays (tooth pictures). By the way, we use digital x-ray technology that reduces radiation exposure by as much as 90% over conventional x-rays. Dr. Lewis will schedule subsequent appointments for additional work as needed.
Your aim as a parent and ours as your child's dental provider are the same; to keep your child's teeth and mouth in good health and to make the process "painless" for child, parent, and dentist! We understand that the first visit is scary and we encourage you to visit our kids dentist office in aurora to ask questions and view our facility.
Question 3 : Can I go back to the operatory with my child?
Absolutely! We encourage parents to be active participants in their children's treatment. Occasionally, Dr. Lewis may ask you to step out into the hall if it is necessary to gain your child's cooperation. We believe parents are important partners in providing good dental health for children.
Question 4 : What if my child cries?
Crying is a normal reaction to almost any kind of anxiety in a young child. New experiences, strange people and places fit in that category for the very young. Please do not let your child's occasional tears upset you as it is very common and we anticipate crying in some small children.
The more relaxed we (parents and dental staff) are at that time, the sooner the child will overcome his/her anxiety. As a parent myself, I am aware that a crying child is often harder on us parents than the child. Trust me on this one! It will go away with time, in some cases it takes several visits, and no harm is done.
Dental Videos
Abscessed Teeth
Fluoride
Thumb-sucking
Smokeless Tobacco
Brushing & Flossing
Wisdom Teeth
Orthodontics
Dietary Choices
Composite Fillings
Cavities
Extraction
Anorexia & Bulimia
Nitrous Oxide
Dental XRays
One Year of Age