Kids & Parents Love Us!
Stay with Your Child During Treatment

TV Above Every Chair

Play Area with Movies, Games and Videos
Affordable
We Work with Most Insurance Plans

Claims are Electronically Filed

Special Discount Program
Board Certified
Advanced Training in Pediatric Dentistry

Nearly a Decade of Experience

Thousands of Happy Patients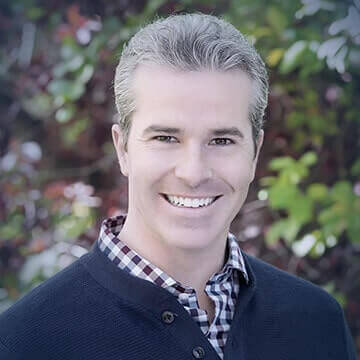 Kids Dentist in
 Aurora

– Dr. Patterson DDS

Doctor Christopher Patterson is a Colorado native that grew up in a small town near Boulder, Colorado.  His lovely wife Tara is also a Colorado native and grew up in Littleton. Together they have three beautiful and rowdy sons.  As a family, they love to travel, ski, and enjoy Colorado outdoors.

After receiving a Bachelor in Medical Science from the University of Colorado Denver Health Sciences, Doctor Patterson attended the University of Colorado School of Dental Medicine.  During his dental education, he completed multiple externships in general practice residency and advanced education in general dentistry programs.  He also enjoyed traveling to rural areas with the children's mobile dental clinic to help the underserved children of Colorado.
The best kids dentist EVER! No drugs were needed to fill my daughters two cavities, not even a numbing needle because he uses child drills and filling when possible. Filling her two cavities only took ten minutes, and she was in zero pain or discomfort. She even laid in my lap while he did it, making sure to play games with her often.

Compassionate, professional. I have a little boy with ADHD, it has been very difficult trying to get him to sit in the chair at the pediatric dentist. The hygienist was understanding and very easy to work with. We had to have some dental work done, and my son was given anesthesia. The team was compassionate and we were well taken care of.
Great staff, great kids dentist, couldn't ask for anything more! We went to three dentist offices prior to coming here. My son loves everyone in the office. They are very welcoming, thorough, and go out of the way to ensure the kids have a great experience.
K N Richardson Aurora, CO
We offer pediatric dentistry in a comfortable and caring environment that is calm and friendly and when your visit is over, your child will leave our office with a brighter smile.
Epic Pediatric Dental Office
We invite you to take a virtual tour and look around at our fun and inviting kids dental office in Aurora and Denver. Our team of kids dentist and staff have created an atmosphere of calm, cool, and collected to keep kids feeling at ease, and parents happy. As you can see, our colorful and engaging aesthetics make you and your child feel welcome and our amenities will keep you entertained and relaxed.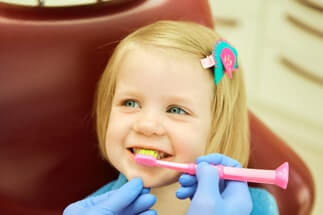 What is a Pediatric Dentist?
A pediatric dentist specializes in the oral health care needs of children from infancy through young adulthood. In addition to four years of standard dental school, pediatric dentists complete an additional two to three years of advanced pediatric dentistry specialty training to prepare them to treat younger patients.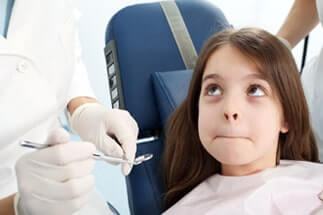 When to Visit a Pediatric Dentistry in
Aurora, CO

?

The American Academy of Pediatric Dentistry (AAPD) recommend that parents should bring their child to a pediatric dentist by 1 year of age or within 6 months of the first tooth erupting. The pediatric dentist team at Epic Dentistry for Kids recommends the same.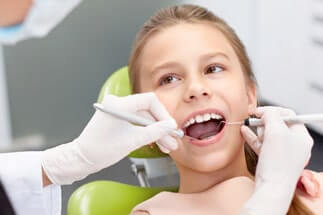 Pediatric Dentist vs. General Dentist
Pediatric dentist have additional training in patient behavior guidance, additional options or approaches to examine and treat children in ways that make them comfortable, and care of the medically and developmentally compromised patient. This is necessary for the safety and comfort of young patients.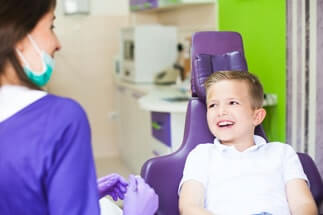 Board Certified Pediatric Dentist?
A pediatric dentist that is board certified has gone through a rigorous testing process with he American Board of Pediatric Dentistry. A board certified pediatric dentist demonstrate an exceptional knowledge and expertise at a standard not possessed by other dentist.
What does a pediatric dentist do?
A pediatric dentist focuses on the oral development and cleaning of adolescence teeth and mouth. They focus specifically on the mouths and teeth of those who are infants into teen years. We suggest taking your child to see a pediatric dentist in Aurora.
What is the difference between a general dentist & a pediatric dentist?
The difference between a general dentist and a pediatric dentist in Aurora is that pediatric dentists specialize in teeth of infants through teens. These mouths are developing and growing, so pediatric dentists complete the extra required schooling and residencies to be able to practice. We recommend a pediatric dentist see your child!
When should I see a Dentistry For Children in Aurora?
Your child should see their kid's dentist in Aurora every six months. During six months, a lot can happen and change within a child's mouth. Teeth are coming in, so if flossing and brushing are not done correctly, cavities can grow.
When should your child first visit the dentist?
You should bring your child in to see a kid's dentist in Aurora when their first tooth starts to erupt. A dentist will help maintain the health of the tooth and keep watch over the next teeth that are due to erupt. The sooner you bring your kids in, the better and easier it gets for them!
How much does a kids dental visit cost?
The cost of visiting a kids dentist in Aurora ranges between $30 to $60 depending on the office and if you have insurance to help you with visit costs. If there is any extra work needed like cleanings, x-rays, etc., then the prices can be higher.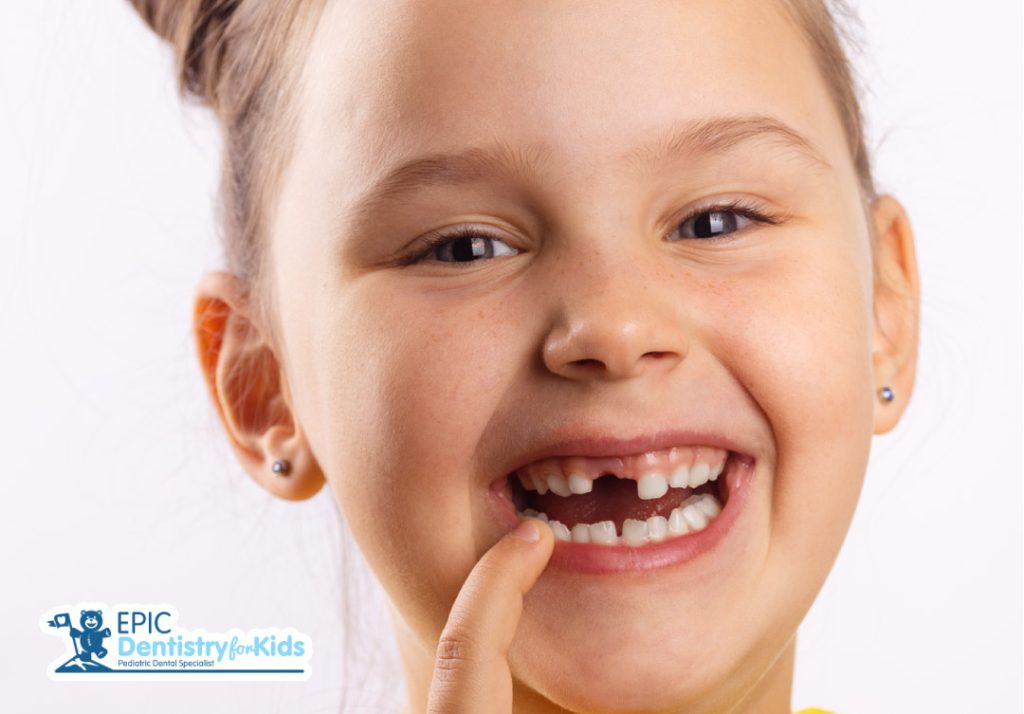 Knocking Out Permanent Tooth – What Should I Do if My Child Knocks Out a Permanent Tooth?
As experts in pediatric dentistry, we understand the concern and anxiety that can arise when a child experiences a dental emergency, especially when it involves a permanent tooth. Dental emergencies can be alarming situations for both parents and children, and knowing how to respond promptly and appropriately can make a significant difference in preserving your […]

How a Pediatric Dentist Might Help Identify Eating Disorders in Children
Pediatric dentistry goes beyond maintaining healthy smiles; it plays a crucial role in promoting overall well-being in children. Indeed, the oral cavity offers a unique window into a child's health, reflecting not only dental hygiene but also potential systemic concerns. Furthermore, one area where pediatric dentists can make a significant impact is in identifying eating […]